10 keer Sjoerd de Boer!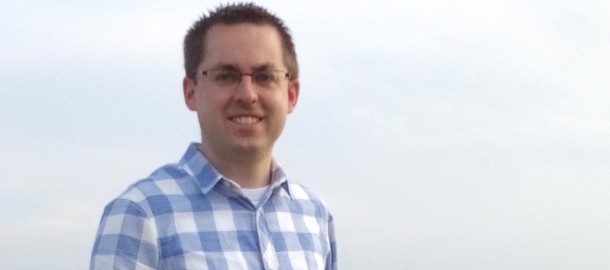 vrijdag 19 januari 2018

20:54
Nr. 2 kieslijst gemeenteraadsverkiezingen 2018
1 - Hoe heet je?
Sjoerd de Boer (29)
2 - Wat is je gezinssituatie?
Getrouwd met Helena (27) en vader van dochtertje Annelies. We wonen in het prachtige Tollebeek. Annelies is net 1 jaar geworden. Het is genieten om haar ontwikkeling te zien! Papa en mama kan ze al zeggen en de eerste woordjes begrijpt ze al. En voorzichtig probeert ze met onze hulp wat stapjes te zetten.
3 - Hoe laat sta je op?
06.50 en dan nog tien minuten snoozen. Later in de week duurt het snoozen soms langer...
4 - Wat wilde je als kind graag worden?
Miljonair. Maar geld maakt niet gelukkig...
5 - Wat ligt er op je nachtkastje?
Uiteraard de Bijbel. Ik heb net gecheckt wat er nog meer op mijn nachtkastje ligt: een boekje met wijze spreuken voor jonge vaders en een boek van Amerika correspondent Charles Groenhuijsen over Donald Trump.
6 - Waarom ben je de politiek in gegaan?
Dat is geleidelijk gegaan. Vanaf 2009 ben ik eerst op de achtergrond actief geweest, daarna heb ik het commissielidmaatschap opgepakt in Provinciale Staten en vanaf december 2016 ben ik burgerraadslid voor de ChristenUnie-SGP in Noordoostpolder.
Een belangrijke drijfveer is om dat wat de Bijbel ons leert in de praktijk te brengen. Om bij te dragen aan een overheid die goed is voor de inwoners, voor de schepping en voor bedrijven. Onze gemeentelijke politiek staat dicht bij de inwoners en ik vind het boeiend dat veel besluiten ook mijzelf aangaan. Dan komt het dichtbij en dat geeft een grote betrokkenheid.
7 - Waar word je blij van?
Van heel veel dingen! Heerlijk een rustige avond op de bank (doe ik veel te weinig), op pad met Helena en Annelies of met vrienden, een goede werkdag, heerlijk eten, ...
Politiek word ik blij als ik zaken bereik. Dat kan ook heel klein zijn. Een voorbeeldje: toen ik met Annelies naar het consultatiebureau ging, kwam ik er achter dat een aantal opvoedcursussen niet werden aangeboden voor ouders in de Noordoostpolder. Zelf hadden we de cursus niet nodig, maar het viel me wel op. Na politieke vragen van mij zijn de cursussen breder opengesteld. Meerdere ouders in de Noordoostpolder maken er inmiddels gebruik van!
8 - Wat hoop je de komende vier jaar voor elkaar te krijgen?
Ik wil bereikbaar zijn voor al onze inwoners. Laagdrempelig een kopje koffie of thee drinken. Zo kan ik mijn rol als volksvertegenwoordiger goed oppakken!
In de dagelijkse politiek hou ik me met veel dossiers bezig. Ik let altijd op zorgvuldige, uitlegbare en goede besluiten. Wat wil ik de komende vier jaar concreet bereiken? Stabiele gemeentelijke belastingen. De N50 die een vierbaansweg wordt. Een gemeente die niet alleen strikt vergunningen verleent, maar verder kijkt en ook optreed als verbinder. Een goed vestigingsklimaat voor bestaande en nieuwe bedrijven. Zorgen dat bedrijven kunnen groeien en er werkgelegenheid ontstaat. Mooie projecten totstandbrengen als het Waterloopbos. De agrarische sector meer op de kaart zetten door ook te lobbyen in Brussel. Tsja, ik kan nog wel even doorgaan!
9 - Hoe ziet een ideale vrije dag eruit?
Uitslapen, goed ontbijt, en met z'n drieën op pad. Heerlijk even de deur uit.
10 - Hoe drink je je koffie?
Thee. Of cafeïnevrije senseo (ja, dat valt ook onder de categorie 'koffie'!). En soms een cappuccino, maar dan wel als ik in Italië ben en ik 'em 's avonds bestel (haha).