10 keer Yosef Mahmoud!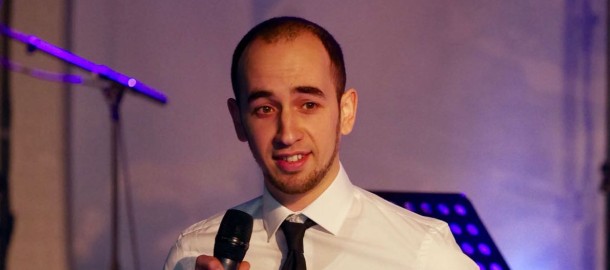 vrijdag 02 maart 2018

23:01
Nr. 6 kieslijst gemeenteraadsverkiezingen 2018
1 - Hoe heet je?
Yosef Mahmoud
2 - Wat is je gezinssituatie?
Al ruim 6 jaar getrouwd en samen mogen we zorgen voor onze tweeling van drie. En om de eerste vraag meteen te beantwoorden die daarop volgt "jongens of meisjes?" Het is een koningskoppel.
3 - Hoe laat sta je op?
Meestal als de biologische wekker van de kinderen gaat en dat is zo rond 6:30-7:00.
4 - Wat wilde je als kind graag worden?
Als kind wilde ik graag professioneel zwemmer worden. Het liep iets anders en ik ben nu als bestuurskundige actief bij een adviesbureau. Dit bureau adviseert overheden op verschillende bestuurlijke, maatschappelijke en economische vraagstukken. Momenteel ben ik bij het waterschap Zuiderzeeland als Manager Projectbeheersing.
5 - Wat ligt er op je nachtkastje?
Vrij weinig want het is een vrij klein nachtkastje. Meestal alleen de telefoon/wekker en nachtlampje.
6 - Waarom ben je de politiek in gegaan?
De bijbel draagt ons op om onophoudelijk te bidden, ook voor ons bestuur (1 Tim. 2:2) naast het bidden heb ik het verlangen gekregen om mijn stem te gebruiken in de politiek. Om zo een stem te geven geven aan hen die geen stem hebben en niet kunnen spreken voor zichzelf. Maar ook omdat ik geloof in het belang van een rechtvaardig bestuur, opdat een ieder een rustig en stil leven zal leiden in waardigheid.
7 - Waar word je blij van?
Ik word blij van het zoeken naar mogelijkheden waar anderen geen uitkomst meer zien. Dit wil ik ook in de politiek tot uiting brengen in de controlerende taak. Is er serieus naar alle opties gekeken voor specifieke problematiek of is het geld slechts besteed zoals gepland in de begroting?
8 - Wat hoop je de komende vier jaar voor elkaar te krijgen?
Een bijdrage te leveren aan een goed functionerende gemeente, die omziet naar iedereen met speciale aandacht voor de zwakkeren in de samenleving.
9 - Hoe ziet een ideale vrije dag eruit?
Beginnen met uitslapen, dan rustig ontbijten met een bakje koffie. Een stukje wandelen in het bos met vrouw en kids. Daarna iets leuks ondernemen.
10 - Hoe drink je je koffie?
Zwart!